Cisco CCNA Security 210-260 Practice Test Questions
Want to achieve your CCNA Security Certification? then you should best prepare for your Cisco 210-260 IINS exam and pass your Implementing Cisco Network Security exam. Passquestion new updated CCNA Security 210-260 Practice Test Questions for you to practice,it can 100% guarantee you pass your exam in the first time to participate in the 210-260 exam successfully.
To become CCNA Security certified, you must first have a Cisco CCENT, CCNA Routing and Switching, or CCIE certification and then pass CCNA Security 210-260 exam. The 210-260 IINS exam will be retired on February 23, 2020.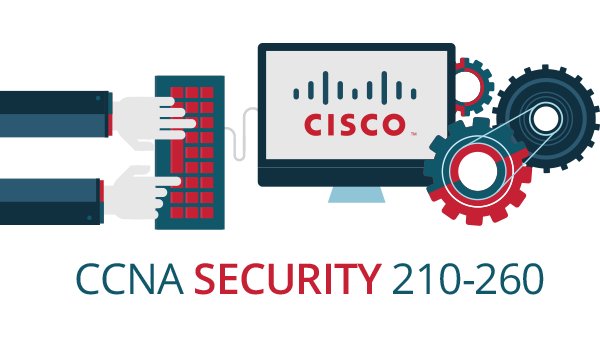 210-260 IINS Exam - Implementing Cisco Network Security
Implementing Cisco Network Security (IINS) exam (210-260) is a 90-minute assessment with 60-70 questions. This exam tests the candidate's knowledge of secure network infrastructure, understanding core security concepts, managing secure access, VPN encryption, firewalls, intrusion prevention, web and email content security, and endpoint security. This exam validates skills for installation, troubleshooting, and monitoring of a secure network to maintain integrity, confidentiality, and availability of data and devices. This exam also shows competency in the technologies that Cisco uses in its security infrastructure.
Below are the CCNA Security 210-260 exam topics
1.0 Security Concepts 12%
2.0 Secure Access 14%
3.0 VPN 17%
4.0 Secure Routing and Switching 18%
5.0 Cisco Firewall Technologies 18%
6.0 IPS 9%
7.0 Content and Endpoint Security 12%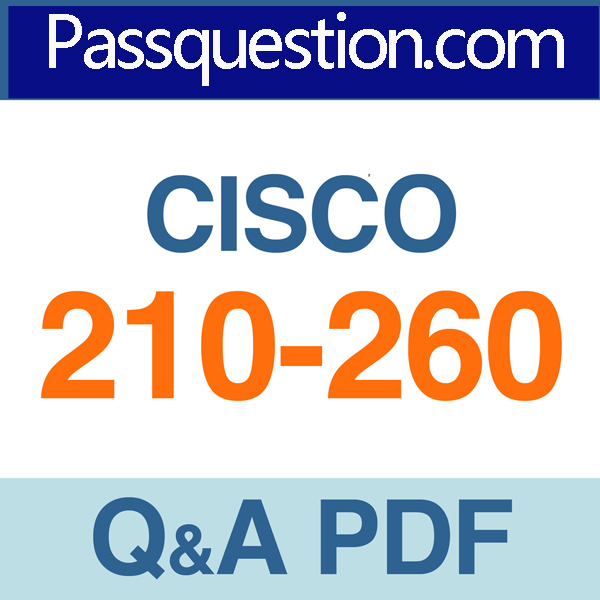 Share Cisco CCNA Security 210-260 Practice Test Questions:
1.Which two services define cloud networks? (Choose two.)
A. Infrastructure as a Service
B. Platform as a Service
C. Security as a Service
D. Compute as a Service
E. Tenancy as a Service
Answer: A,B
2.In which two situations should you use out-of-band management? (Choose two.)
A. when a network device fails to forward packets
B. when you require ROMMON access
C. when management applications need concurrent access to the device
D. when you require administrator access from multiple locations
E. when the control plane fails to respond
Answer: A,B
3.In which three ways does the TACACS protocol differ from RADIUS? (Choose three.)
A. TACACS uses TCP to communicate with the NAS.
B. TACACS can encrypt the entire packet that is sent to the NAS.
C. TACACS supports per-command authorization.
D. TACACS authenticates and authorizes simultaneously, causing fewer packets to be transmitted.
E. TACACS uses UDP to communicate with the NAS.
F. TACACS encrypts only the password field in an authentication packet.
Answer: A,B,C
4.According to Cisco best practices, which three protocols should the default ACL allow on an access port to enable wired BYOD devices to supply valid credentials and connect to the network?
(Choose three.)
A. BOOTP
B. TFTP
C. DNS
D. MAB
E. HTTP
F. 802.1x
Answer: A,B,C
5.Which two next-generation encryption algorithms does Cisco recommend? (Choose two.)
A. AES
B. 3DES
C. DES
D. MD5
E. DH-1024
F. SHA-384
Answer: A,F
6.Which three ESP fields can be encrypted during transmission? (Choose three.)
A. Security Parameter Index
B. Sequence Number
C. MAC Address
D. Padding
E. Pad Length
F. Next Header
Answer: D,E,F
TOP 50 Exam Questions

Exam