NCIE-Data Protection NS0-525 Practice Test Questions
NetApp NS0-525 exam is available for NetApp Certified Implementation Engineer - Data Protection, previous exam NS0-513 was retired. If you want to pass NCIE-DP Certification NS0-525 exam successfully, Passquestion is here to provide you valid NCIE-Data Protection NS0-525 Practice Test Questions for preparation.You are guaranteed to pass your NetApp Certification NS0-525 test with ease on your first attempt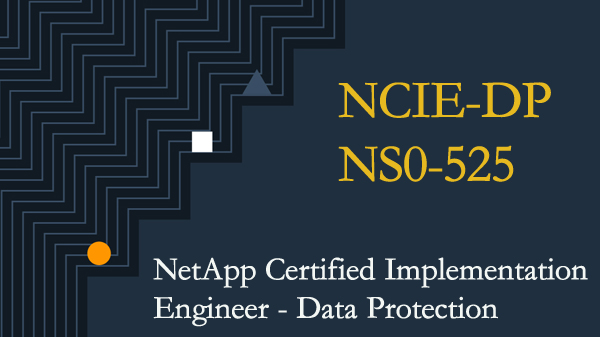 NS0-525 Exam Overview - NetApp Certified Implementation Engineer—Data Protection
The NS0-525 exam includes 60 test questions, with an allotted time of 1-1/2 hours to complete. In countries where English is not the native language, candidates for whom English is not their first language will be granted a 30-minute extension to the allotted examination completion time.
Exam Name: NetApp Certified Implementation Engineer—Data Protection
Exam Number: NS0-525 NCIE-DP
Exam Price: $150 USD
Duration: 90 minutes
Number of Questions: 60
Passing Score: 65%
We recommend that NetApp Certified Implementation Engineer—Data Protection candidates have six to 12 months of experience with: NetApp ONTAP replication technology, planning and implementing data protection solutions, configuring backup and recovery software, operating backup and disaster recovery deployments.
NCIE-Data Protection Specialist candidates must first achieve the NetApp Certified Data Administrator (NCDA) certification.
NCIE-DP NS0-525 exam includes the following topics:
ONTAP Replication Technology
Planning ONTAP Data Protection Implementation
Configuring Data Protection Software
Operating Data Protection Deployments
Best Practices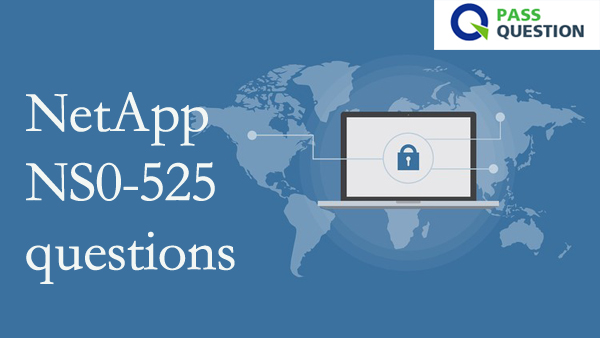 Download NCIE-Data Protection NS0-525 Practice Test Questions:
1.Which two NetApp products reduce the backup time and create a consistent backup for a primary Oracle target? (Choose two.)
A. SnapMirror for Open Systems
B. Open Systems SnapVault
C. SnapManager for Orade
D. SnapProtect
Answer: CD
2.You want to generate performance-related reports and alerts using the OnCommand Unified Manager 6.x server.
Which two additional tasks must be completed to enable these features? (Choose two.)
A. Install and configure OnCommand Workflow Automation.
B. Configure a connection between the Unified Manager server and a Performance Manager server.
C. Create a local user with limited Event Publisher role privileges
D. Configure a connection between the Unified Manager server and OnCommand System Manager.
Answer: BC
3.You want to ensure that you are using compatible hardware and software versions with your MetroCluster installation.
Which tool would accomplish this task?
A. Hardware Universe
B. System-Level Diagnostics tool (SLDIAG tool)
C. OneCollect
D. Interoperability Matrix Tool
Answer: D
4.You are using a MetroCluster configuration.
Which two Fibre Channel switch vendors are supported for backend replication? (Choose two.)
A. ATTO Technology
B. QLogic
C. Cisco
D. Brocade
Answer: CD
5.A client has a 2 TB volume and has enabled the function to automatically delete Snapshot copies in scenarios where capacity will be exceeded. They have set the trigger for this action to the volume | snap_reserve value.
In this scenario, what would trigger this function?
A. The volume reaches 98% and the snap_reserve is at capacity.
B. The volume reaches 95% and the space_reserve is at capacity.
C. The volume reaches 95%.
D. The snap_reserve reaches capacity.
Answer: A
6.You have a VMware VSphere environment with SRM and NetApp SRA fully configured.
Which two statements are true? (Choose two.)
A. NetApp SRA supports both LUN attached and NFS mounted datastores.
B. NetApp clustered Data ONTAP supports a mixed ALUA configuration where some igroups have ALUA enabled and others do not.
C. NetApp SRA supports the use of the FC protocol at one site and the iSCSI protocol at the other site.
D. NetApp SRA supports the failover of SnapVault and SnapMirror relationships.
Answer: AC
TOP 50 Exam Questions

Exam