ITIL 4 Foundation ITILFND_V4 Practice Test Questions
In order to achieve your ITIL Foundation qualification, you must pass the ITIL 4 Foundation exam. Passquestion new released the latest ITIL 4 Foundation ITILFND_V4 Practice Test Questions for you to study, You are guaranteed to pass your ITIL 4 Foundation exam in your first attempt. Passquestion can provide a shortcut for you and save you a lot of time and effort.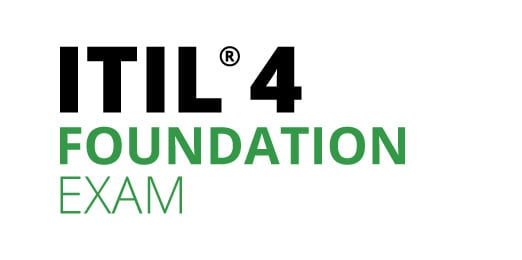 ITIL 4 Foundation ITILFND_V4 Exam Overview:
ITIL 4 Foundation is the entry-level certification, offering candidates a general awareness of the key elements, concepts and terminology used in ITIL 4 for modern IT-enabled service management.Released in February of 2019, ITIL 4 Foundation is designed as an introduction to ITIL 4, enabling you to look at IT service management through a BRAND NEW end-to-end operating model for the creation, delivery and continual improvement of tech-enabled products and services.
Multiple choice examination questions
40 questions
26 marks required to pass (out of 40 available) – 65%
60 minutes duration
Closed book.
The ITIL Foundation exam syllabus can be summarized as follows:
1 Understand the key service concepts
2 Understand how the ITIL guiding principles can help an organization adopt and adapt service management
3 Understand the four dimensions of service management
4 Understand the purpose and components of the ITIL service value system
5 Understand the activities of the service value chain, and how they interconnect
6 Know the purpose and key terms of 18 ITIL practices
7 Understand 7 ITIL practices
What is different about ITIL 4 vs. ITIL v3?
While ITIL 4 retains many of the core elements of ITIL v3, and much of the existing guidance will be recognizable in parts of ITIL 4, there are no direct like-for-like modules between the two certification schemes. Think of ITIL 4 as an update or enhancement of ITIL v3 – not a replacement.
NOTE: There is no transition module from ITIL v3 Foundation to ITIL 4 Foundation. If you already have ITIL v3 Foundation and wish to take an ITIL 4 Specialist/Strategist/Leader course, then the recommended approach is to first take ITIL 4 Foundation in order to be able to transition to the new scheme.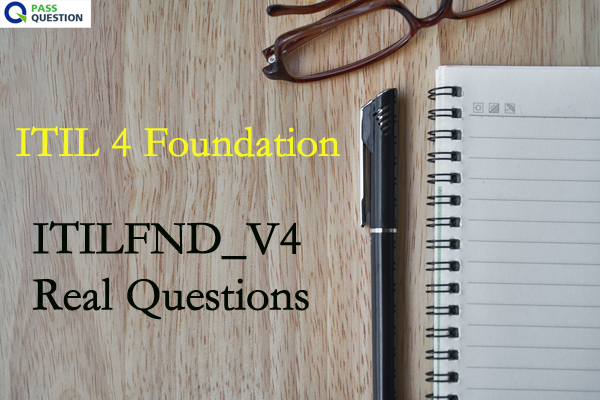 Download ITIL 4 Foundation ITILFND_V4 Practice Test Questions:
1.Which ITIL guiding principle recommends using existing services, processes and tools when improving services?
A. Progress iteratively with feedback
B. Keep is simple and practical
C. Start where you are
D. Focus on value
Answer: C
2.Which practice has a purpose that includes ensuring that risks have been properly assessed?
A. Service configuration management
B. Problem management
C. Service level management
D. Change control
Answer: D
3.When should a full risk assessment and authorization be carried out for a standard change?
A. Each time the standard change is implemented
B. When the procedure for the standard change is created
C. At least once a year
D. When an emergency change is requested
Answer: B
4.Which statement about emergency changes is CORRECT?
A. The testing of emergency can be eliminated in order to implement the change quickly
B. The assessment and authorization of emergency changes is expedited to ensure they can be implemented quickly
C. Emergency changes should be authorized and implemented as service requests
D. Emergency changes must be fully documented before authorization and implementation
Answer: B
5.Which practice coordinates the classification, ownership and communication of service requests and incidents?
A. Supplier management
B. Service desk
C. Problem management
D. Relationship management
Answer: B
TOP 50 Exam Questions

Exam